Children's Portrait Sessions – Balloons
These new balloon sessions are set to bring some colourful fun to the winter children's portrait sessions this year! We will throw balloons, hug them, laugh and have a great time.

These sessions are similar to glitter sessions in that they are focused on individual posing. We may attempt a close up sibling shot, but no wide group shots with this set.

15 minute session
$200 plus HST for one child
You may upgrade this package to include individual posing of a sibling/siblings for an additional $30/per sibling. This may extend our session time to ensure we can capture all siblings fully.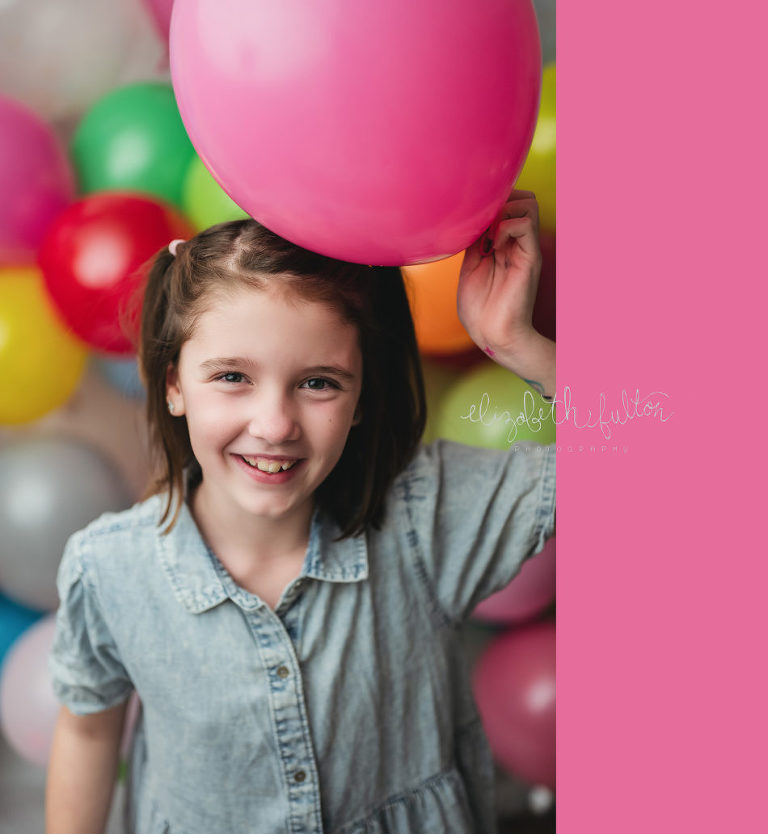 Session fee includes studio set up, and all of the best edited images on a downloadable online gallery (roughly 10 images). The background for this year is shown in the sample images – I highly suggest you choose outfits without any logos, graphics or imagery to allow the child to remain the focus. Outfit selection can impact the overall look/feel of your images, so please do not hesitate to reach out for further assistance with any selection.
Visit me on Facebook for even more previews of these beautiful sessions!
More information on Children's Sessions can also be found here.