What a glorious weekend for a wedding! My family packed up on Friday to head to the Georgetown/Brampton area for a family wedding.  It was such a spectacular weekend for weather, and even better for all of our travels.  With a yellow, grey and green theme, this wedding was a surefire way to kickstart my excitement for spring. I had a VERY hard time narrowing down the preview photos, as you may have already noticed, but it was such a fun time for me to explore not only another wedding but also a new venue for photos that I can't resist showing off as many as possible!
Feel free to skip over the next part where I admit, I'm going to get a bit sappy for the Bride & Groom
I'm dipping into territory that I often leave off the table but this is special, so here goes…
Lauren & Jeremy, I am so thrilled to have been a part of your wedding day. I've watched you two grow together from a distance for the last several years and have been so excited for your wedding. I was excited because my little person was your flower girl but also and most importantly because this all just feels so right. You're two exceptional people and while I may not ever say it – which is certainly not enough – I'm so happy to have you as family.  Thank you for allowing us to go off the registry and give you something more personal for your big day. We hope that you'll cherish the memories, and photos, for a lifetime and perhaps every few years you'll crack open an album and recall how special your wedding day was – and remember that while the wedding may be over, the love that brought you two together will last a lifetime. So, in the great words of Dr. Seuss, "Don't cry because it's over. Smile because it happened."  The wedding may be over, but the fun is just beginning. Congratulations on your wedding! We love you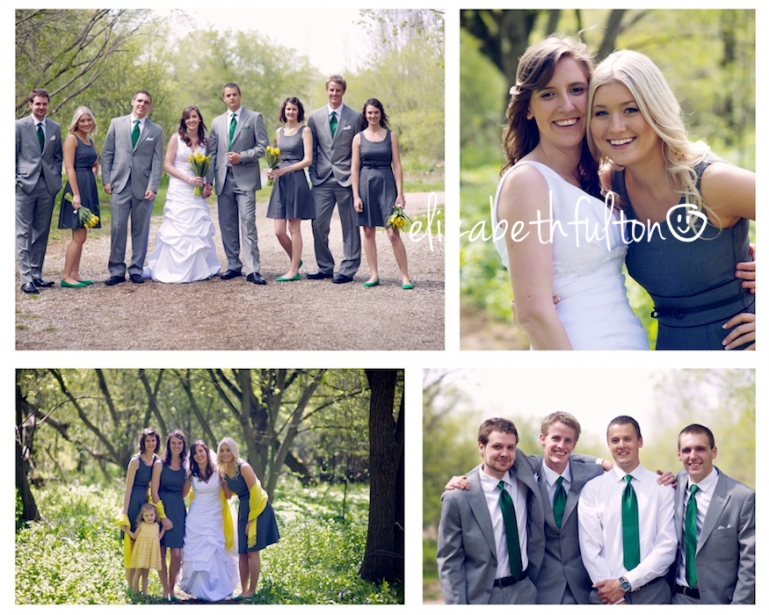 Ottawa wedding photographer.